Castlebank Park in Lanark has been named as one of the 25 finalists from all over Europe, out of over 170 submissions, in the European Network for Rural Development (ENRD)'s Rural Inspiration Awards. A public vote is now open to support the judges in making their final decision.
The Rural Inspiration Awards recognise inspiring initiatives funded by the European Agricultural Fund for Rural Development (EAFRD) that demonstrate the contribution of rural development policy towards a more competitive, sustainable and inclusive rural Europe.
The Awards include five categories: improving the competitiveness of rural areas, environment and climate action, rural revitalisation, social inclusion, and LEADER. An expert jury will select one winner per category, and a sixth winner will be selected based on the results of the popular vote.
Castlebank Park was nominated under the 'LEADER' category, and GrowBiz Perthshire, the only other Scottish finalist, were nominated in the 'Rural Revitalisation' category.
Castlebank Park has benefitted significantly from LEADER funding in recent years, leading to the development of Castlebank Horticultural Centre's growing compound and the recently completed community hub building within the complex. The Horticultural Centre is home to Lanark in Bloom, and the dedicated team of community gardening volunteers who have worked tirelessly in recent years to bring the gardens of Castlebank Park back to life. Lanark Community Development Trust, who are leading on the project, have recently employed an Educational Gardener through the National Lottery Community Fund. The gardener's role will involve engaging all groups within the community in a range of engaging learning activities including training courses, events, community workshops and volunteer opportunities. The rooms within the renovated building are available for hire as a community resource for many kinds of functions – meetings, events, birthday parties, classes and workshops.
Sylvia Russell, Chair of Lanark Community Development Trust said "We are over the moon that the development of Castlebank Park has been recognised on an international platform as an inspiring rural project. It wouldn't have been possible without our funders, including LEADER, and the dedication from our team of volunteers. Please vote for Castlebank Park to help us bring this award home to Lanark!"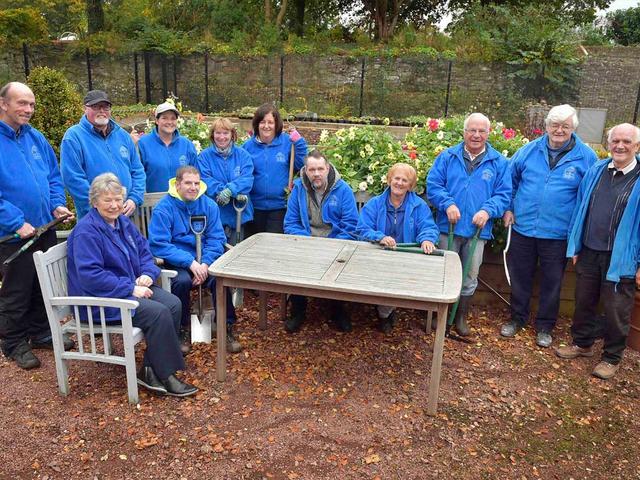 Click here to cast your vote for Castlebank Park – your choice will make a difference! The popular vote is open until 11 April at 12.00 (CET time).
The winners will be awarded during a ceremony in Brussels on 11 April 2019, in the framework of 'networX – Inspiring Rural Europe', the event building on 10 years of rural networking.
The Rural Inspiration Awards are an initiative of the ENRD (European Network for Rural Development).
Click here to find out more about Lanark Community Development Trust's current projects, including Castlebank Park.